All entries will need to check in at the North Wildwood Recreation Center at 10th & Central Avenues between 5:00 & 6:00pm to receive their lineup details.
Come welcome Santa and his helpers as they parade through the Wildwoods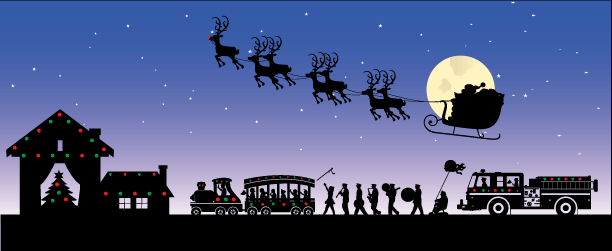 Friday evening December 1 the celebrations continue with the Greater Wildwood Jaycees' Christmas Parade. Registration begins at 5:00 p.m. at the North Wildwood Recreation Center (10th and Central Avenues). Lineup begins at 5:30 p.m. and the parade starts promptly at 6:30 p.m. with a new route and followed by a Tree Lighting Ceremony & Parade Awards at 7:30 p.m. at Byrne Plaza, Oak & Pacific Avenues, Wildwood, NJ. The rain date is Sunday December 3.
*Photo gallery is located on the Wildwood Jaycees Facebook Page.